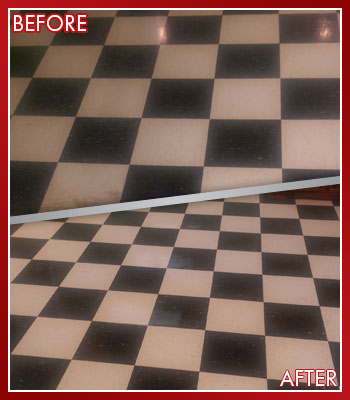 3 Brothers Buffing & Floorcare
At 3 Brothers Buffing we take a systematic approach to your job. Please fill out our contact
form or call 1-270-804-2147 to get your FREE Estimate!
1. Service begins with a thorough analysis and consultation.
2. We then carefully inspect the floor for needed repairs, remove any loose dirt and debree.
We remove any equipment or furnishings.
3. Next we prepare your floor for stripping, we go around the edges and in the corners where the buffer cannot reach.
4. As your old wax is removed we mop up and scrap anything the strip pad may have left behind.
5. An edger is used to clean areas, like corners, which are inaccessible to the buffing machine. We hand clean areas the buffer cannot reach.
6. The floor is inspected a second time for any debree left on the floor.
7. After these are attended to, we do a final clean mop.
8. After drying we apply 1 coat of Zep high traffic non slip floor wax.
9. After wax has been applied, we'll wait for it to completely dry, then apply a second coat.
10. After the second coat of wax dries completely we will return any equipment or furnishings that were removed and use a red buff pad to cure the wax and give it a high gloss shine.
11. Before we leave, we will discuss what can be used to clean the flooring and when we should return for maintenance.
12. We'll also provide information on proper maintenance practices, so you can enjoy your beautiful refinished floor longer.